The BIA promotes an ecosystem that enables innovative life science companies to start and grow successfully and sustainably, enabling our world-leading research base to deliver healthcare solutions that can truly make a difference to people's lives.
Keeping people at the heart of what we do and having one strong sector voice (the patients alongside the industry) is crucial to achieving this.
The BIA works with one chosen UK charity each year, connecting them with the influential thought leaders within our strong ecosystem of corporate businesses, networks, academia, and associates.
Apply to become our Charity of the Year Partnership of 2023
Application deadline: 31 July 2022
2023 dates
Anytime: Register online for a BIA event; get to know the work we're doing in the sector and meet some of our staff. Our events are across the year and throughout the UK.
1 June 2022: Opening date for applications
31 July 2022: Closing date for applications
August 2022: Applicants to be advised of the outcome and initial kick-off meeting between partners
September - November: 2023 Charity of the Year planning
December: Official announcement of successful 2023 Charity of the Year, Gala dinner planning meetings, handover with 2022 charity partner
January - December 2023: Activities as discussed over the previous five months
Application criteria
The charity must:
be based in the UK
be actively supporting an area of medical research of interest to at least one of the BIA's corporate members
not have received support from the BIA in the past five years
be properly constituted and compliant with all areas of charity law (for example, filing of proper accounts on time)
be/or become a member of the Association of Medical Research (AMRC)
explain how much you have spent on biomedical research in the UK in the last three years (% of overall income/wealth)
propose a speaker for the dinner (usually a patient advocate)
Please also submit a brief proposal detailing how a year-long partnership with the BIA will accelerate the development of research and development in the charity's chosen disease field.
---
Previous Charity of the Year Partnerships
"We were delighted to work with the BioIndustry Association during 2017. As a result of our partnership, we were able to boost knowledge about dementia drug discovery through a dedicated webinar on the subject, and to speak to new audiences about dementia research and access to future treatments at a number of important events, including the BIA Forum. The BIA also invited Alzheimer's Research UK to be part of its annual Parliament Day, helping us to share insights with policymakers about the impact of government policy on dementia research as well as shared messages on current life sciences issues.
"Over the year we've developed close relationships with the leading biotechs working in ovarian cancer, and we are privileged that we have been given this opportunity to create new connections and learn more about this field. We know these connections will help to accelerate our work to improve outcomes for women affected by ovarian cancer, and ensure new treatments are developed quickly to reach patients as soon as possible.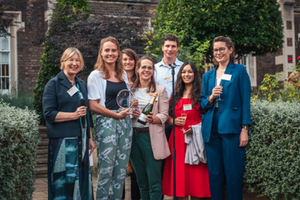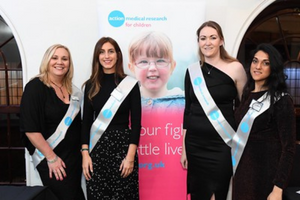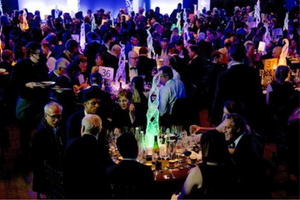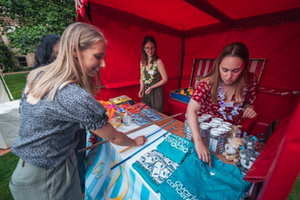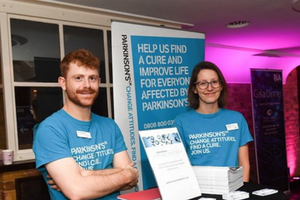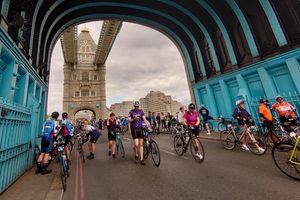 Get to know us
Please note, we reserve the right to support more than one charity and to give different opportunities for profile-raising. Proposals will be judged against the criteria above and, ultimately, the choice of the Charity of the Year will be that of the BIA's Chief Executive.
---