Manufacturing Advisory Committee (MAC) supports the UK commercial bio-medicine manufacturing community by providing an experienced network for members to address issues relevant to the biologics, vaccine, cell and gene therapy sector, to cross-pollinate expertise and best practice.
MAC has a significant presence on the Medicines Manufacturing Industry Partnership (MMIP), which reports at the Ministerial level, bringing the whole UK industry together to drive UK competitiveness in medicines manufacturing. It also supports the work of the BIA Covid-19 Expert Advisory Group that feeds into the HMG Vaccines Taskforce. The committee is networked into Catapults, supporting the skills strategy of the Cell and Gene Therapy Catapult, and UK Centres of Excellence.
MAC is responsible for the scientific programme each year for one of the BIA's successful flagship events - the bioProcessUK Conference.
The committee has reviewed and responded to several manufacturing-related consultations from the European Commission and contributes to the MHRA GMP/GDP Consultative Committee.
MAC Priorities
1. Connect
32 members spanning biologics, vaccines and cell & gene therapies cross-pollinating expertise and best practice through networking and site visits
2. Inform/Support
Deliver another successful programme for the 2022 bioProcessUK conference

Continue to support the Covid-19 vaccine BIA Expert Advisory Group

Support BIA Communications Group to increase public awareness of BIA by engaging in activities to improve online public-facing content
3. Expert Advice
How can MAC support Net Zero
Key pan-industry stakeholder within Life Sciences Vision:

Several MAC members represent the voice of the biologics and cell & gene therapy sector on the MMIP Leadership Team, seeking wider MAC contribution when appropriate
Deliver next-generation analytics and associated data strategic vision for the industry
Support UK manufacturing and supply chain investment and growth for resilience, and to meet the 100-day challenge

Represent BIA at the MHRA GMP/GDP consultative committee meetings
---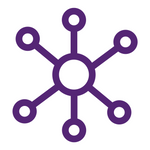 BIA MAC Leadership Programme (MAC LeaP)
The BIA MAC LeaP programme supports the development and training of managers in the biopharmaceutical and cell & gene therapy industries through cross-sector learning and peer networks.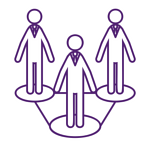 Advanced Therapies Apprenticeship Community (ATAC)
ATAC was established to develop apprenticeship programmes designed specifically to train and upskill individuals to develop, manufacture and deliver advanced therapies, vaccines and biologics at scale. The programme currently supports over 230 apprentices from 45 organisations across science, digital, engineering and leadership disciplines addressing critical skills gaps in our sector. MAC supports this programme, coordinated by the CGT Catapult.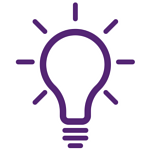 Next-Generation Analytics
In partnership with the CGT Catapult & KTN, MAC held a workshop in June 2019 to discuss key challenges, barriers and opportunities for the development and integration of analytical technologies to support advanced manufacturing. Representatives of large pharma, SMEs, biopharma, technology developers, national measurement laboratories, RTOs & CDMO/CROs discussed what analytical innovation is needed to accelerate growth within the industry.
---
Members of BIA MAC
Adaptimmune, a leader in T-cell therapy, is a multinational, clinical-stage biopharmaceutical company focused on developing novel immunotherapies using its proprietary SPEAR T-cell receptor platform to treat solid tumors, which has the potential to transform the treatment of cancer.
Advanced Centre for Biochemical Engineering, University College London
The Advanced Centre for Biochemical Engineeering hosts the MBI® Modular Training Programme for the Bioindustries.
AstraZeneca is a major contributor to UK science and innovation investment, economic prosperity and to patient health. The UK is home to the organisations global headquarters and major research and development and manufacturing facilities. AstraZeneca invest over £1.3 billion per year in research and development in the UK.
Avacta's therapeutics division, based in Cambridge, U.K. develops novel cancer immunotherapies combining its two proprietary platforms – Affimer® biotherapeutics and pre|CISIONTM tumour targeted chemotherapy. With this approach, the Company aims to address the lack of a durable response to current immunotherapies experienced by most patients.
BTG is a global healthcare company focused on Interventional Medicine. Our innovative medical technology helps physicians treat their patients through minimally invasive procedures.
Cell and Gene Therapy Catapult
The Cell and Gene Therapy Catapult was established in 2012 as an independent centre of excellence to advance the growth of the UK cell and gene therapy industry, by bridging the gap between scientific research and full-scale commercialisation.
Cytiva, a global provider of technologies and services that help advance and accelerate the development and manufacture of therapeutics Previously GE Healthcare Life Sciences.
Centre for Process Innovation
The Centre for Process Innovation is a UK-based technology innovation centre and part of the High Value Manufacturing Catapult.
Clinical Biomanufacturing Facility, Oxford University
The Clinical BioManufacturing Facility is the University of Oxford's GMP (Good Manufacturing Practice) manufacturing facility.


Cobra provides a comprehensive biopharmaceuticals service offering, with multi-functional project teams nurturing products from pre-clinical to commercial scale GMP manufacture.
eXmoor Pharma Concepts Ltd
eXmoor pharma is a technical and strategic consultancy in biopharmaceuticals, secondary pharmaceuticals and cell & gene therapies. We work in capital projects and GMP biomanufacturing.
Freeline is a leading clinical-stage biotechnology company. We focus on development and commercialisation of innovative gene therapies to change lives.
FUJIFILM Diosynth Biotechnologies
FUJIFILM Diosynth Biotechnologies is an industry-leading Biologics Contract Manufacturing Organisation with locations in Billingham, UK and Research Triangle Park, North Carolina, USA.
GSK is a global pharmaceutical company dedicated to helping people feel better, do more and live longer.

Horizon is a revenue-generating life science group supplying research tools to organizations engaged in translational genomics research and the development of personalized medicines.
Innovate UK is part of UK Research and Innovation, a non-departmental public body funded by a grant-in-aid from the UK government.
Instil Bio (UK) Limited is focused on "Personalised cellular medicine" using the patient's own immune system to be harnessed in order to fight disease.
Ipsen is a global specialty-driven pharmaceutical company with total sales exceeding €1.1 billion in 2010
Leaf Expression Systems is a manufacturing and contract development business specialising in the plant-based expression and production of proteins, metabolites, virus-like particles and complex natural products for research and bio-medical applications
As a worldwide leader supplying the pharmaceutical and biotechnology industries with biopharmaceuticals, Lonza furnishes seven different markets with state-of-the-art products, services, and research.
Our purpose is to solve the toughest problems in life science by collaborating with the global scientific community.
The Clinical Translation Partnerships (CTP) was established in 2010 to support scientists bringing new cellular therapies into clinical practice.
Ori Biotech has developed a proprietary, full-stack manufacturing platform that closes, automates and standardises cell and gene therapy manufacturing.
Oxford BioMedica plc (LSE: OXB) is a biopharmaceutical company developing innovative gene-based medicines and therapeutic vaccines that aim to improve the lives of patients with high unmet medical needs.
Pall Corporation (NYSE:PLL) is a global leader in the high-tech filtration, separation and purification industry. We've become an industry leader by helping a diverse range of customers solve complex fluid management challenges.
Pharmaron Gene Therapy is a strategic partner for gene therapy developers and operates from state-of-the-art cGMP biomanufacturing facilities in Liverpool. We apply pharma industry-leading expertise and cutting-edge technologies to support customers to develop, test and commercialise their innovative medicines.
Puridify offers purification solutions for biotherapeutic manufacturing. Our flagship product, FibroSelect, reduces biotherapeutic manufacturing costs by c.25%.
Purolite is the only globally-acting company that focuses exclusively on advanced resin technologies and has been producing resins for over 35 years.
Quell Therapeutics is a London based private bio-pharmaceutical company.
Roslin Cells are world leaders in the isolation of new clinical grade pluripotent stem cells for use in research and therapy.
As one of the world's largest influenza vaccine providers, Seqirus is a major contributor to the prevention of influenza globally and a transcontinental partner in pandemic preparedness.
TCR2 is a clinical-stage immunotherapy company developing a new generation of T cell therapies for patients suffering from cancer.
Thermo Fisher Scientific is the world leader in serving science, with revenues of more than $20 billion and approximately 70,000 employees globally. Our mission is to enable our customers to make the world healthier, cleaner and safer. We help our customers accelerate life sciences research, solve complex analytical challenges, improve patient diagnostics, deliver medicines to market and increase laboratory productivity. Through our premier brands – Thermo Scientific, Applied Biosystems, Invitrogen, Fisher Scientific and Unity Lab Services – we offer an unmatched combination of innovative technologies, purchasing convenience and comprehensive services.