BIA Networking Lunch - Cambridge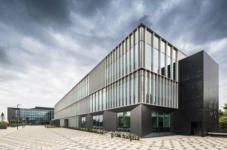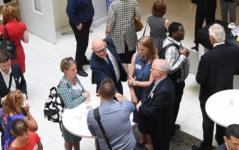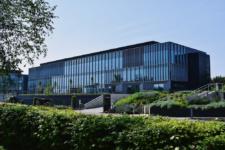 ** We regret to inform attendees that we have decided not to run this event.
Following close monitoring of the situation around the COVID-19 outbreak, all BIA events week commencing 16 March have been cancelled or moved. **
Tuesday 17 March 2020
Join us at Tuspark Bio-Innovation Centre in Cambridge for another popular BIA networking lunch. This a great opportunity to network, meet new contacts, and hear from local BIA members. The event will focus on the theme of how companies can overcome the challenges and seize the opportunities associated with growth.
Agenda
12.00: Lunch and networking

13.00: BIA update - Steve Bates, CEO, BIA

13:10: Welcome and update from Tuspark UK - Kevin Lin, President, Tuspark UK

13:20: Presentations
Joe Foster, COO, Mogrify
Hitesh Sanganee, Senior Director, AstraZeneca Open Innovation
Jill Reckless, CEO, RxCelerate

14:00: Networking, tea/coffee provided

14:30: Close
Venue
Address: Bio-Innovation Centre, 25 Cambridge Science Park, Cambridge, CB4 0FW
Travel and Parking: The venue can be reached with a number of public transport routes. If you plan to drive to the venue, there is some visitor parking in front of the building available on a first come first served basis.
Tuspark Cambridge is a landmark £200m joint venture with Trinity College which includes 350,000 sq ft of office/lab space that is developed over five new buildings, including the Bio-Innovation Centre.

Cost and T&Cs
This event is free to attend for both members and non-members.
By registering for this event you accept our Terms & Conditions.
Speakers

Steve Bates FMed Sci, OBE
Steve Bates has been leading the UK Bioindustry Association as CEO since 2012. He currently chairs the International Council of Biotech Associations and has been a board member of Europabio since 2015. He sits on the UK's Life Sciences Council. Steve is the visible face of the vibrant UK life sciences industry to government and media. Steve was a founder member of the UK Government's Vaccine Taskforce in the Covid crisis, sitting on its steering Board alongside Kate Bingham.

Steve has championed, with government, effective industrial incentives like the Biomedical Catalyst, which have crowded in private sector investment into UK SMES. He has forged several links for the sector across the USA, Europe and in China. In his time at the BIA, Steve has developed new member groups focused on cell and gene therapy, genomics and engineered biology. A strong advocate of partnership working, Steve champions sector collaboration with research charities and academia. Proud to lead an organisation with a diverse Board with over 40% female representation, Steve is committed to next generation talent and developing the skills needed for the sector to flourish.

Before the BIA, Steve worked for Genzyme and was advisor to the UK Government of Tony Blair. He was made OBE for services to innovation in 2017 and became a Fellow of the Academy of Medical Science in 2020.


Kevin Lin
Mr. Lin graduated with a Master's degree in Public Administration from School of Public Policy and Management, Tsinghua University. He used to work in financial sector in China for more than ten years, and accumulated deep understanding of Chinese financial system, practices and regulations.

He joined Tus S&T Service Group in 2016, the leading industrial investor and science and technology service provider in China, as Vice-President in charge of international investment and collaborations. With establishment of two science parks in the UK, he is currently managing the TusPark UK team, who is making great effort to promote Sino-UK technology businesses communications, and investment in technology-based areas of health care, new energy/materials, AI and high-end manufacture.


Joe Foster
Joe, COO at Mogrify, began his career at Horizon Discovery Group plc working within the corporate development team gaining experience in business planning, licensing, technology evaluation and M&A analysis, before becoming Dr. Jonathan Milner's (Co-founder of Abcam plc) Portfolio Manager where he built and managed a complex portfolio of more than 40 early-stage life science companies. Joe holds a degree in molecular and cellular biology from the University of Bath and an MPhil in business management from the University of Cambridge.

Hitesh Sanganee
Hitesh is currently a Head of the Emerging Innovations group in AstraZeneca. The group is involved in three main areas. Execution of the open innovation strategy, externalisation and internalisation of repurposed assets. Promotion of Entrepreneurial activity within and outside of AZ and bringing emerging innovations into AZ.

Previously his role was in the science function within the AstraZeneca. His main role was as a chemistry cluster lead inputting into external and internal drug repositioning projects and potential in-licensing projects. Other roles also have included CDL (candidate drug leader) working on regenerative medicine, and a Team Leader in the respiratory & inflammation therapeutic area.

He originally received his BA and DPhil from Oxford University in chemistry and subsequently held a postdoctoral research position at Florida State University. He joined AstraZeneca as a Medicinal Chemist in 1999 conducting research within respiratory & inflammation related disease areas and has led teams to successful milestone transitions in all phases of drug discovery. He recently obtained an MBA from Cambridge University.

Jill Reckless
Jill is CEO of RxCelerate, an out-sourced drug development company, delivering complete preclinical drug development programmes and project management for virtual and semi-virtual companies. Services include routine animal models of human diseases, toxicology and ADME studies. RxCelerate offers innovative experimental designs (combining efficacy, toxicology and pharmacokinetic end-points in one study or using multivariate statistical frameworks to examine multiple end-points in a single study design) coupled with more than 20 years experience of drug discovery and development. RxCelerate delivers cutting-edge development capability at the same time as cutting costs and timelines to client companies large and small.

Thank you to our host

Thank you to our event supporter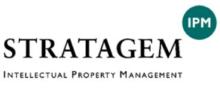 Thank you to our event partner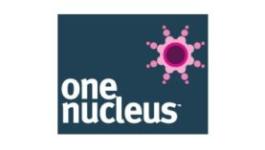 BIA Annual Supporters