BIA regional focus: Glasgow at the cutting edge of digital advances
The BIA is delighted to run another Scottish regional event, this year to be held virtually.
Companies in Glasgow are at the forefront of the new digital approach to drug discovery, development and manufacturing, and this event will celebrate their work by shining a spotlight on three organisations in particular:
"Riding the wave of digital chemistry to improve outcome and reproducibility" - Mark Warne, DeepMatter
"Developments in digital technologies and microfactories" - Andrea Johnston, CMAC
"Advanced digital solutions in the pharmaceutical industry" - Dave Tudor, Medicines Manufacturing Innovation Centre
After these presentations, the speakers will join a panel discussion to discuss the role of digital developments in the sector, and to answer any questions from the audience.
The afternoon will end with a chance to network remotely using Remo, a platform designed to mimic in-person networking as closely as possible.
Agenda
15.00 Sign in and networking
15.15 BIA update
15:25 Presentations followed by panel discussion and Q&A
16:25 Networking
17:30 Event closes
Virtual format & tech requirements
We are excited to bring you this BIA regional focused networking event in virtual format.
You will be able to join us online to network and, similar to an in-person event, move from virtual table to table to mingle with other attendees. The platform we will be using also includes useful features which will allow you to message directly with other attendees and share LinkedIn details to connect. There is also a general chat for all attendees.
During the presentations/discussion you will be able to submit and vote on audience questions and we will try our best to cover everything in the time allocated.
What are the technical requirements to attend the virtual event?
There is no software installation or download required.
Please attend using a laptop or desktop computer with audio and video capabilities (webcam and microphone).
You will need to use one of the supported browsers to have the best user experience:
Chrome, Safari, or Firefox.
Please do a system check in advance of the event, to ensure you will be able to join without issue.
If your company has firewalls or browsing restrictions in place, please test your connection and liaise with your IT team in advance to ensure you are able to fully participate in the event.
Cost and booking T&Cs
BIA members: Free
Non-members: £30 +VAT
By registering for this event you accept our Terms & Conditions.
In case of any issues registering for the event, please contact us at [email protected]
Speakers
Thank you to our event partner


Thank you to our event supporters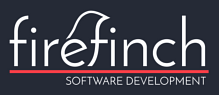 BIA Annual Supporters