Diversity in Biotech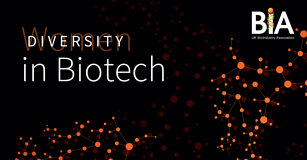 Thursday 17 June 2021
This June our Women in Biotech series will take a special focus to become a Diversity in Biotech event. We look forward to catching up with the existing Women in Biotech community and welcoming new attendees!
Driving diversity in Biotech: practical steps to building and retaining diverse teams
With a strong understanding in the sector that diversity of all kinds - including gender, ethnicity, and socio-economic background - is the key to building more robust and successful companies and societies, this event will focus on practical steps to achieving a more diverse workforce and mindset in your organisation.
This event will therefore focus less on the well-worn discussion around the nature of the problem, and will instead feature case studies from those who have successfully taken steps to diversify their organisations, followed by an audience discussion.
Using an interactive virtual platform, everyone will be able to move from virtual table to table similar to at an in-person event. Bring your favourite drink and join us for this fantastic early evening event to engage in the discussion and share experiences.
Agenda
15.30 Event platform opens
15.45 Welcome
15.50 Case studies and panel discussion
16:55 Closing remarks
17:00 Networking at virtual tables
18:30 Close of event
Virtual format and tech requirements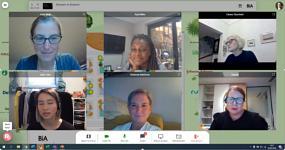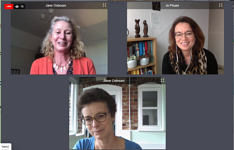 You will be able to join us online to network and, similar to an in-person event, move from virtual table to table to mingle with other attendees. The platform we will be using also includes useful features which will allow you to message directly with other attendees and share LinkedIn details to connect. There is also a general chat for all attendees.
During the panel discussion you will be able to submit and vote on audience questions and we will try our best to cover everything in the time allocated.
What are the technical requirements to attend the virtual event?
There is no software installation or download required.
Please attend using a laptop or desktop computer with audio and video capabilities (webcam and microphone).
You will need to use one of the supported browsers: Chrome, Safari, or Firefox.
We recommend doing a system check here.
If you want to check the technical requirements in more detail, you can view them here.
Please note that if you attend using a phone or tablet instead of a laptop/desktop as recommended, or your browser and operating system are not supported, you may not be able to fully participate in the event.
If your company has firewalls or browsing restrictions in place, please test your connection and liaise with your IT team in advance to ensure you are able to fully participate in the event.
Costs and T&Cs
BIA members - £18 +VAT
Non-members - £30 +VAT
By registering to this event you accept our Terms & Conditions
If you have any questions or problems registering, please contact [email protected]
Please note: if you cannot find your organisation in the drop down list when trying to register, please contact [email protected] to complete your booking.
Speakers:
Thank you to our Women in Biotech series supporter


Thank you to our event partners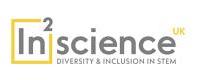 BIA Annual Supporters