Women in Biotech - Cambridge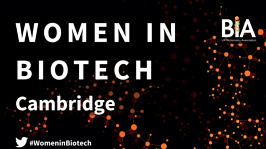 BIA's Women in Biotech returns to Cambridge! Join us 9th June when we are thrilled to be hosted by Illumina at Granta Park. We'll be featuring some incredible women in the sector who have led or are leading cutting edge projects and companies in biotech and techbio. We'll get the lowdown on their vision of the future and their own personal journeys and learnings as female leaders in the science and technology sectors.
In addition to the inspirational speakers, you can expect some excellent networking over refreshments. Book now to secure your place. We're looking forward to it already!
BIA and One Nucleus members get a discount.
Speakers

Olivia Cavlan
Olivia is a biotechnology executive and former academic clinician experienced in supporting international pharmaceutical, biotech and med tech companies across strategic, business and operational activities. Olivia heads up business at Alchemab Therapeutics, an advanced-analytics enabled therapeutics company which she helped to build from inception having been a Principal at SV Health Investors. Prior to that, she was a Partner at McKinsey where she led healthcare private equity and global R&D restructuring efforts, and a Partner at QuantumBlack, focused on advanced-analytics projects for pharmacos. Olivia is also a Non-Executive Director at the BIA and a member of the Cancer Research UK (CRUK) Seed investment committee. She's passionate about innovation and regularly advises start-ups on company creation and financing topics.

Clare Kingsley
Clare leads Illumina Laboratory Services in the UK, supporting whole genome sequencing for rare genetic disease and cancer patients within the NHS Genomic Medicine Service. In Illumina she has worked in Product Development, Array Manufacturing and is now focused on the delivering the clinical service for NHS, helping unlock the power of the genome within healthcare.

Prior to joining Illumina in 2015, Clare has more than 10 years' experience in Drug Development Services supporting major pharmaceutical companies to bring novel biological therapeutics to market. Prior to that Clare worked in academic research focused on discovery of new drug targets in tuberculosis and malaria.

Clare holds a PhD in Biochemistry from the University of Leicester and MBA from the Open University.


Dr Amy Li
Amy obtained her PhD from the University of Cambridge in the area of genetics and genomics at the Wellcome Trust Sanger Institute. She received Siebel Stem Cell (Siebel Foundation, USA) and Sir Henry Wellcome (Wellcome Trust, UK) postdoctoral fellowships for her postdoctoral research at University of California, Berkeley (California, USA) and Stem Cell Institute (Cambridge, UK), where she explored diverse areas in stem cell research.

Amy joined PetMedix in 2019 since its foundation and leads Fc engineering strategies at PetMedix to produce canine and feline antibodies with improved efficacy, stability and half-life. She also leads the engineering and discovery efforts to create novel antibody formats to achieve improved efficacy over natural antibody structure. She works closely with the director of Intellectual Property to maximise PetMedix's IP portfolio.

Costs and T&Cs
Members £30.00 +vat
Non-members £40.00 +vat
By registering to this event you accept our Terms & Conditions
VENUE AND EVENT ACCESSIBILITY
We are regularly monitoring changes on government regulations around events. We recommend all attendees take a lateral flow test no more than 24 hours prior to the event. We advise any attendees who are not feeling well or who are displaying Covid-19 symptoms to please not attend.
Alternative or additional precautions like the wearing of masks inside the venue might also be considered and requested.
If you have any questions or problems registering, please contact Sam Care - [email protected]
Venue
The Illumina Centre
Illumina
Granta Park
Great Abington
Cambridge
CB21 6GP
Thank you to our event host:

Thank you to our Women in biotech series supporter:


Thank you to our Event supporter: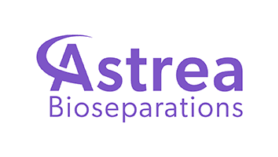 Thank you to our Event host: