Women in Biotech - Transatlantic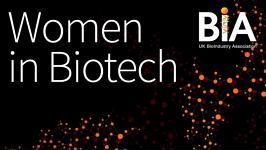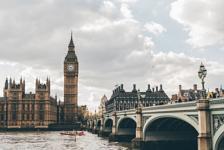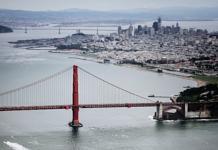 Wednesday 10 March 2021
In celebration of International Women's Day on 8 March we are delighted to bring you the first transatlantic Women in Biotech event, which we are running in partnership with the US-based organisation Women In Bio.
With our charity partner of the year, Ovarian Cancer Action, we are supporting Ovarian Cancer Awareness month at this Women in Biotech event. Cary Wakefield, CEO of Ovarian Cancer Action, will join us to give a few words at the start of the event. Additionally, we will be donating £10 per ticket sold for the event to Ovarian Cancer Action.
Laying the foundations for growth through investment in diversity
Whilst VCs in life sciences continue to put management teams that are 'proven' or known to them in place rather than backing diverse ones, later investment rounds will demand a broader, more diverse set of thinking to which companies need to adapt in order to attract more mature capital.
We'll discuss these challenges with a panel representing a range of different investment stages – from both investor and leadership perspectives - taking in points of view from both sides of the Atlantic and encouraging an interactive discussion around best practice and how we can affect change, asking "how do we encourage investors to back female led/founded companies and diverse leadership teams from company inception?".
Join us for the inaugural transatlantic Women in Biotech - extend your networks globally, catch up with familiar faces, and help us to make a difference.
Using an interactive virtual platform, everyone will be able to move from virtual table to table similar to at an in-person event. Bring your favourite drink (as best suits your time of day) and join us for this fantastic event with engaging online networking.
Please contact [email protected] if you have any questions or problems registering for the event.
Speakers

Ros Deegan
Ros Deegan is CEO of OMass Therapeutics, an early-stage discovery company leveraging multi-dimensional data against challenging membrane protein and intracellular protein complex targets to improve the treatment of immunology and rare disease.

She joined OMass in May 2019 from Bicycle Therapeutics where she served as President, Chief Business Officer and a Director of the US subsidiary of the Company. Ros established the company's Boston-based subsidiary and over a three-year period led three major transactions and grew the US organisation to more than 20 employees.

Prior to that Ros served as Senior Vice President, Business Development and Operations at Trevena, Inc, where she had previously held the role of Head of Finance and Operations. During Ros' tenure at Bicycle and Trevena, the companies moved four programmes into the clinic, and raised over $300 million in private and public financings.

In her earlier career, Ros was Director of Business Development at GSK in the US and, prior to that, she served as Director of Operations for GSK's Centre of Excellence for External Drug Discovery (CEED) and as Marketing Manager for GSK's UK launch of Bonviva for post-menopausal osteoporosis. Ros is a graduate of Cambridge University and received her MBA with distinction from INSEAD.

Jackie Grant
Jackie has more than 12 years of experience in healthcare across a range of functions including venture investing, business development and scientific research. She joined Abingworth in 2018 and works across the teams in the Boston, London and Menlo Park offices to source and evaluate new investment opportunities and support existing venture investments through exit.

Prior to joining Abingworth, Jackie was a Senior Associate at SV Health Investors. She was formerly in the Business Development Group at Genentech with primary responsibility for partnering activities in neuroscience. Her transactions span a broad spectrum of deal structures and therapeutic areas, including technology and platform in-licenses and research collaborations. Jackie has a PhD in Neuroscience from Stanford School of Medicine and an MBA from Stanford Graduate School of Business.


Julie Grant
Julie leads investments and company formation efforts in biopharma and digital health companies that tangibly improve patient care. Since joining Canaan in 2013, Julie has incubated, financed, and supported investments in multiple new biopharmaceutical companies including Day One Biopharmaceuticals where she until recently acted as CEO, Nocion, Synthekine, Protagonist (PTGX), Cellular Research (Acquired by Becton Dickinson), Dermira (DERM), Labrys Biologics, CytomX (CTMX), Unchained Labs, Chrono Therapeutics, Genome Medical, Glooko, Vineti and Truveris.

Prior to joining Canaan, Julie worked at Genentech bringing new oncology products to market in roles spanning business development, cross functional management and commercial. She holds an M.B.A. from Stanford's Graduate School of Business, a M.Phil. from Cambridge University in BioScience Enterprise and a B.S. in Molecular Biophysics and Biochemistry from Yale University.


Lisa Iadicicco
Lisa is the Executive Director for the national non-profit, Women In Bio (WIB), engaging, educating, and empowering all women in the life sciences, from the classroom to the boardroom. She manages the efforts of her staff and over 400 volunteer leaders across North America, to achieve our mission to move the needle on diversity and inclusion within the life sciences and beyond.

She is a leadership expert who delivers with high-energy, the goals of the organization. Challenging WIB members and supporters to leverage their focus and pay attention to what matters most…equity and inclusion.

Lisa earned her BS from Purdue University and her Certification from the Center For Women's Entrepreneurship from Chatham University. She has received numerous awards for her efforts in both academia and industry. Her strong background in entrepreneurship, business development, and managing multifunctional teams, makes her the perfect fit to head up WIB's efforts. Lisa, before joining WIB, was a Senior Management Consultant for the Innovation Institute at the University of Pittsburgh, where she guided start-ups and scaling businesses to achieve their highest potential.

Annalisa Jenkins
Annalisa Jenkins, M.B.B.S., F.R.C.P. is a biopharma thought leader with over 25 years of industry experience. Dr. Jenkins has extensive recent experience in building and financing biotech companies pursuing cures for the most challenging rare diseases to address important medical issues globally. She has consistently built and led teams advancing programs from scientific research through clinical development, regulatory approval, and into healthcare systems globally. In addition, she is an advocate for diversity and inclusion, particularly for women in science. Dr. Jenkins served as president and CEO of Dimension Therapeutics, a leading gene therapy company that she took public on the NASDAQ and subsequently sold to Ultragenyx. Earlier in her career, Dr. Jenkins was a medical officer in the British Royal Navy during the Gulf Conflict, achieving the rank of surgeon lieutenant commander.

Dr. Jenkins is a board member of several growing companies, including Oncimmune, AVROBIO, COMPASS Pathways, AOBiome, AgeX, ADOR Diagnostics, MedCity, DMNoMore, Conduit Connect, Affimed, Genomics England, Cocoon Biotech Inc. (Non-Executive Chair), and Kuur Therapeutics (Non-Executive Chair). She also is a committee member of the Science Board to the U.S. Food & Drug Administration, which advises FDA leadership on complex scientific and technical issues, board member at Faster Cures a center of The Milken Institute and Chair of The Court The London School of Hygiene and Tropical Medicine.

Uciane Scarlett
Uciane joined OSI as a Principal in December 2019. She was previously an investor and EIR at the US-based fund, Atlas Venture, where she focused on company creation, early-stage investing, and operations within Atlas portfolio companies. She was involved in the launch of two companies, Quench Bio and Dyne Therapeutics, and served on several boards including Navitor, Quench, and Dyne. She also operated within the cell & gene therapy companies Korro Bio and AVROBIO [Nasdaq: AVRO], where she supported/co-led operations and financing, scientific, and commercial strategies.

Prior to joining Atlas, Uciane was the Director of BD & Strategy at Compass Therapeutics, a US-based clinical stage I-O/immunology company which launched in 2015 with a $132M Series A led by F-Prime and Orbimed. Prior to Compass, she spent 5 years working with large-small cap biopharma companies in Boston as a commercial strategy consultant. Uciane holds a PhD in cancer immunology from Dartmouth College.

At OSI, Uciane currently represents OSI on the boards of T-Cypher, PepGen, MiroBio, Scenic, and DJS and is building new companies in cell therapy, gene therapy, and neurosciences. She is also leading efforts on a pre-seed initiative which may launch in 2021, Pulsar.

Sally Shorthose
Sally has wealth of experience working with businesses at the cutting edge of research and technology and whose intellectual property is of prime importance.
Sally is one of our leading intellectual property (IP) partners. She provides a full range of intellectual property commercial advice and support to her clients, including licensing, partnering and exploitation agreements, research, development and marketing collaborations. She also frequently advises clients on regulatory and 'freedom to operate' matters, and manages significant due diligence matters. As a transactional intellectual property lawyer, she provides advice in relation to the protection and exploitation of a full range of IP rights, both in stand alone transactions and as part of an acquisition, divestment or investment activity.
Sally speaks on a variety of IP and regulatory life sciences topics at conferences and contributes to many leading publications; she is also the editor of the The Guide to EU Pharmaceutical Regulatory Law (published by Kluwer Law International), which is written entirely by the team at Bird & Bird with contributions from many offices. Sally is also leading the Bird & Bird Brexit Steering Committee; she gives regular talks and has published several articles on the implications of Brexit for the life sciences and medical devices industries.


Karl Simpson
Karl is CEO of Liftstream, a company providing executive search and board services to the life sciences sector. He has led Liftstream to become a market leader in championing diversity in the life sciences sector in Europe and the US. The company has published several proprietary research studies and led key industry initiatives. Karl launched the Bioscience & Investor Inclusion Group in 2020, a coalition of stakeholders developing DE&I solutions for the venture capital industry. He is co-founder of BioDirector, an international network of serving board directors in innovative healthcare.

Karl served on the Association of Executive Recruiters' board from 2013 and as Chairman from 2017-2020. He also served on the board of the Women's Business Council – MACA (UK Government Equalities Office) from 2015-2020 and acts as an advisor to organisations on issues of corporate goverance, leadership, and diversity. Karl was recognised for his commitment to gender equality by being included on the 2018 Men As Change Agents Power List.

Karl was co-founder and executive director of Bioinsource from 2001-2003, a company that provided recruiting services in life sciences which merged with James Harvard (Hays Plc). From 1993-2000, Karl was a member of the executive leadership team of TechPartners, until its acquisition.

Cary Wakefield
Cary is Chief Executive of Ovarian Cancer Action, a leading women's healthcare cancer charity focused on making ovarian cancer a survivable disease.

As well as her role at Ovarian Cancer Action, Cary is currently a Non-Executive Director at Catalyst, a large London and Home Counties Housing Association and is also a founder of a start-up media business, On Purpose Group.

Cary's career has spanned FTSE, Public Sector and not-for-profit organisations in the UK and Europe. Her career started in healthcare at GSK and she then moved to Quaker Oats working in the UK and across Europe. She has held marketing and customer insight leadership roles at the BBC, BskyB, The Economist, Freeview, EMI to name a few. She has thrived in large and complex organisations and has successfully innovated and developed well known and loved household brands.

Thank you to our Women in Biotech series supporter

Thank you to our event partners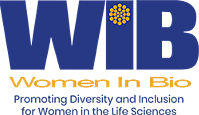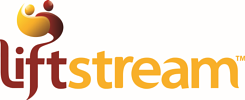 BIA Annual Supporters