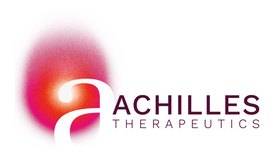 Research Associate - Product Characterisation
Achilles Therapeutics plc
Stevenage, UK
Achilles Therapeutics is a clinical-stage biopharmaceutical company focused on the development of T cell therapies targeting clonal neoantigens for the treatment of cancer. We use DNA sequencing data from each patient, together with our proprietary PELEUS™ bioinformatics platform, to identify clonal neoantigens specific to that patient and develop personalised T cell therapies. Originating from pioneering research at UCL, CRUK and the Francis Crick Institute, we are using our ground-breaking immuno-oncology approach to rapidly advance therapies and have two programs in the clinic for the treatment of Non-Small Cell Lung Cancer and Melanoma.

As a company, we are fast-paced and trailblazing. We are breaking new ground with our science, creating products that have never been made. As no-one has done what we are doing before, there is no playbook to copy. This means we must innovate, adapt and collaborate across our organization, working together to solve novel problems. This entrepreneurial spirit and approach run through our company and those who thrive here can cope with anything that is thrown at them, enjoy ambiguity and thrive on making things happen even when there is not a detailed brief. We work hard and deliver a lot.

Role Summary

The is a 12-month fixed term contract, based at our facility in Stevenage, Hertfordshire and would suit someone looking to gain or build upon previous cell therapy experience.

You will be responsible for supporting the assay development quantifying at the magnitude of response of Achilles' cNeT products to clonal tumour neoantigens as well as supporting the wider Product Characterisation team activities. Previous experience working in the cancer immunotherapy field or a GCLP or GxP environment are both highly desirable.