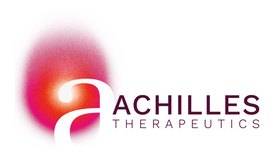 Scientist - Immune Monitoring
Achilles Therapeutics plc
London, UK
Achilles Therapeutics is a clinical-stage biopharmaceutical company focused on the development of T cell therapies targeting clonal neoantigens for the treatment of cancer. We use DNA sequencing data from each patient, together with our proprietary PELEUS™ bioinformatics platform, to identify clonal neoantigens specific to that patient and develop personalised T cell therapies. Originating from pioneering research at UCL, CRUK and the Francis Crick Institute, we are using our ground-breaking immuno-oncology approach to rapidly advance therapies and have two programs in the clinic for the treatment of Non-Small Cell Lung Cancer and Melanoma.

We are seeking a bright, motivated and highly organised Scientist with experience in Cellular immunological laboratory techniques, with focus on ELISpot. As Scientist at Achilles Therapeutics, you will work as part of the Translational Science team; processing patient samples, performing ELISpot assays, and delivering high-quality data within target timeframes. You will also work closely with members of the Translational Science to carry out and organise other assays on human samples from clinical trials at Achilles Therapeutics.

The ideal candidate will have extensive bench experience of ELISpot, set within a Good Clinical Laboratory Practice (GCLP) laboratory or in accordance with GCLP guidelines.

If you want to be a part of a well-funded, exciting new start-up and enjoy contributing to development of products which will transform the clinical management of cancer, then this is the role for you.