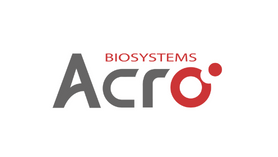 Inside Sales Specialist
ACROBiosystems
Switzerland
Responsibilities
Confer with customers by phone, email and live chat in a timely, friendly and professional manner and provide information about products and services, take and enter orders, and obtain details of inquiries or comments.
Build a rapport and long-lasting relationship with customers and provide innovative solutions to their needs and challenges along with exceptional customer service experience.
Collaborate with internal functions to ensure customer requests and questions are handled appropriately and promptly.
Take ownership of customer database; research accounts, identify key players and generate interest
Solicit with commercial team sales leads from customer phone calls.
Assist with marketing data collection and campaigns.
Perform customer support projects and other duties assigned.
Please click the apply now link for more information.