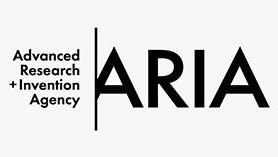 Programme Director
Advanced Research + Invention Agency (ARIA)
United Kingdom
Imagine your version of the future, then create it.
That's what you'll do as a DRIVE Programme Director. We're built to back scientific and technical leaders who are restless to do something bigger and drive impact beyond themselves. ARIA will empower these leaders to take bold, not safe, bets.

With a £50M+ budget, you'll join ARIA for 3-5 years to develop a focused scientific/technical vision, fund a portfolio of projects and direct progress. You'll retain creative control as you set the programme's ambitions and decide who, what, and how you fund.
What you'll do:
Ideate, then create a programme around your own scientific/technical vision.
Direct a budget of up to £50M+
Select a portfolio of projects to fund from across the R&D landscape, decide how ARIA will fund them.
Create a new community around the vision and goals of your programme.
Shape ARIA's DNA, working with a small peer group to define our programmes, culture and impact.
In return, we'll:
Push you to think bigger and more creatively.
Protect your autonomy, share your vision and determination for transformative change.
Help you work through the hard times, which may be where the greatest growth and impact arise.
Equip you with a bespoke support structure, unblock hurdles where you encounter them.
Help you build a team, and provide you with dedicated technical and operational support.
Leverage our domestic and global networks to support your objectives.
Offer flexible start dates until the end of 2023.