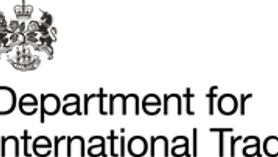 Project Support Officer: Health Systems Strengthening
Department for International Trade
London, UK
The Department for International Trade (DIT) sits at the heart of the United Kingdom's post-European Union future, and is responsible for designing and implementing our future trading arrangements with other countries and in the multilateral context.
Within the Science & Technology directorate and in the Healthcare, Life Sciences and Chemicals team, our market-facing teams help businesses and public sector organisations respond to growing global demand for UK expertise in pharmaceuticals, medical technology, clinical and infrastructure services, regulatory reform, medical training and education, digital health and informatics. These teams support UK trade policy and other policy development objectives by surfacing market access issues and supplying business and market intelligence. We engage with industry and other partners in government on broader policy objectives that support this agenda.
You will be responsible for supporting delivery of healthcare campaigns and promoting several key UK offers globally, in conjunction with colleagues in UK embassies overseas. You will sit in the "Health Systems" team within the directorate that covers exciting and emerging areas in global health including:
Health Systems Strengthening – UK excellence in developing and improving universal healthcare systems. This includes public health, digital strategy, care quality, regulation and patient safety. This offer is particularly relevant to Lower and Middle Income Countries.
Healthy ageing – Technologies, systems and care models that support healthcare systems to deal with the global ageing population challenge.
Genomics – The UK is a world leader in genomic sequencing and there is strong international appetite for collaboration with key UK entities, both with national governments and private sector players.
One Health – A new offer focussing on UK solutions to the most pressing global challenges in healthcare, such as sustainable nutrition, antimicrobial resistance and pandemic preparedness
You will support on projects and activities across all of the above themes. We work with a range of Private, Public and NHS organisations on the above to help them promote and export their services overseas.
There is also scope to support on Asia Pacific activities as our team is the "sponsor" of this region.
In new campaign markets you will be responsible for scoping market opportunity to focus future campaign activity. The role involves a combination of operational delivery, coordination, stakeholder engagement and event delivery.
You will work closely with the NHS team in the directorate in particular.
Job description
Working with and led by the SEO: Senior Manager: Healthcare – Health Systems Strengthening, the successful candidate will provide valuable coordination and programme management the Health Systems team.
As a Programme Support Officer, you will work with colleagues across DIT London, as well as DIT's overseas network to ensure the delivery of a variety of activities supporting UK Public and private sector companies can enhance their international engagement and business.
Duties of the role include but are not limited to:
Supporting the management of the Health System offers listed above, including overseeing project plans
Contributing to central and sector team programme update reports and commissions
Support Liaising with figures in both public and private sector UK organisations to encourage, promote and support them to enhance their overseas activities and win business overseas
Support the building if strong relationships with colleagues from other government departments to jointly deliver on our objectives – including colleagues in the overseas network, the NHS, DHSC and a number of arms length bodies
Support deliver of an ambitious event programme to bring key suppliers and buyers together and promote the UK on the international stage. Events may be aimed at UK or international audiences, and are currently all being delivered in a virtual format
Working creatively with DIT marketing teams to develop new collateral and campaign material
Surfacing and sharing market intelligence and market access issues related to the key offer areas
Supporting the promotion of investment in a world leading UK health innovation landscape