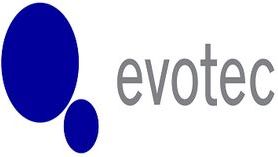 Financial Planning and Analysis Officer
Evotec
Oxford, UK
The primary responsibility will be to drive an effective Ops Revenue Forecast process (SOB and Outlook) tightly connected to planning and scheduling for the Development operations of GDD at the Abingdon site, and therefore supporting the Revenue recognition process. In this role the resource will work with Operations and liaise with internal stakeholders as Finance, Project Managers and BD Managers in order to deliver accurate monthly forecast and eventually optimise revenue recognition toward target achievement.
The candidate will have the responsibility to work at building the architecture of the future in relation of GDD Ops processes and tools such as Revenue Forecast, Capacity Planning, Scheduling and Project management support. In this respect she/he will act as a change management agent in the business and system transformation, within new ERP and CRM implementation projects, which eventually will end up with process and tool optimization and reporting standardization, harmonization among the Development sites, and integration within Evotec overall.
In this respect she/he will work at building a proper Ops Support organization team to support GDD operational performance.