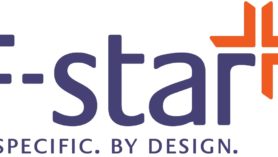 Translational Biomarkers, Project Manager
F-Star
Cambridge, UK
Working within our Bioanalytical and Biomarker Team in the Translational Sciences Department, you will support the progression of projects through clinical stages by overseeing outsourcing of translational biomarker assay workstreams. This is an office/home-base role with responsibility for strategic outsourcing of translational biomarker assays, selection of vendors and technical oversight of analytical methods at CRO or analytical labs. The role will be ultimately responsible for delivery of data to Project teams in a fast-paced environment to enable strategic decisions and project advancement. This is an exciting opportunity to join a team supporting all projects from pre-clinical to clinical stages, with scope to work on a wide range of endpoints on a variety of projects.
YOUR KEY RESPONSIBILITIES WILL INCLUDE:
Scientific leadership of external translational biomarker activities (including but not limited to flow cytometry, immunohistochemistry and genomics assays).
Oversee, provide technical input and seek advice from subject matter experts as needed for troubleshooting and technical issues at CROs.
Responsible for vendor selection and building and maintaining good working relationships with key contacts at external vendors.
Work with stakeholders to ensure all legal and contracting requirements are in place prior to beginning work, and on an ongoing basis as projects progress.
Liaise with Project Management, Clinical Development and other functions to facilitate outsourcing to meet Project objectives.
Work collaboratively with CROs to ensure projects meet agreed timelines and budgets.
Ensure all work is carried out to an appropriate Quality standard. Responsible for vendor oversight and management including facilitating a risk-based audit approach and ensuring accurate reporting to QA on CRO performance.
Liaise with Clinical Project Managers to enable timely and efficient transfer of samples to CROs.
Lead delivery of data according to pre-defined timelines and communicate frequently with relevant F-star stakeholders on progress and status across multiple endpoints for each project.
Provide scientific input during data analysis discussions to enable data interpretation and hypothesis refinement.
Maintain an up-to-date awareness of scientific literature and competitive intelligence relevant to F-star projects.