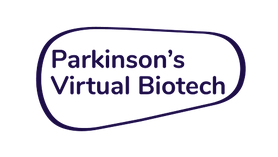 Drug Discovery Manager
Parkinson's Virtual Biotech
Hybrid (Office and home based, minimum of 5 days a month in the office)
We are looking for a Drug Discovery Manager - Chemistry to join our Virtual Biotech team and help us accelerate the delivery of new and better treatments for people with Parkinson's.
In this role, you'll bring expert knowledge of drug discovery principles and practices to guide the deployment of over £25m in funding through the Parkinson's Virtual Biotech programme. As part of a small team you will evaluate new project proposals, manage our interactions with funded projects, and liaise with external partners and the Parkinson's community, whilst maintaining professional knowledge and networks.
You'll lead on our funding and oversight of some of our projects and support others; including developing robust project plans with the sponsor, featuring efficient use of external resource providers (e.g. for medicinal chemistry, compound synthesis, computational chemistry, crystallography, ADME/physchem profiling, IP handling).
The ideal candidate will have:
Extensive medicinal chemistry experience with at least 5 years spent in pharma or biotech environments
Doctoral degree in relevant discipline (Ph.D, MD, D.Phil)
Expert knowledge of small molecule drug discovery principles and practices including experience of interfacing with other disciplines and out-sourcing to CROs
Excellent communication skills, with the ability to present complex information in suitable formats for both scientific and lay audiences
Experience of neuroscience drug discovery, with preferable specialisation in neurodegeneration
Please apply by sending us your CV, together with a detailed supporting statement which will fully demonstrate how you meet all the criteria of the role, as stated in the "What you'll bring" section of the job description.