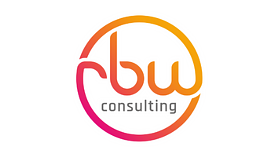 Scientific Consultant
RBW Consulting
Macclesfield, UK (Hybrid)
Looking to move into consulting?
If you are an experienced medical writer with a strong scientific background, excellent client facing skills and an inquisitive nature, this could be the opportunity you've been waiting for!
I'm working with an impressive and successful consultancy who specialise in developing and guiding KOL discussions for big name pharma clients. With the use of cutting edge, interactive technology, they're able to provide support and solutions across multiple disciplines and therapy areas.
As Scientific Consultant, you'll liaise directly with clients to take briefs and understand their key challenges. With the support of technical teams, you will create and manage a live, virtual interactive journey with leading experts, helping to guide discussions using a unique and effective consultancy process.
This dynamic organisation offers a collaborative, supportive and flexible culture. You'll enjoy a thorough induction process, unique training opportunities and an excellent benefits package.
Requirements
Strong biological science background (PhD preferred)
Minimum 2-3 years medical writing/commercial agency experience
Inquisitive and analytical mindset, with a passion for science
Confident and energetic with well-honed client facing skills
Excellent writing abilities and attention to detail
Organisational and time management skills