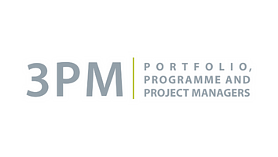 3PM
3PM are Project, Programme and Portfolio Managers who provide professional consultancy services at all stages of a project lifecycle. We are London-based and deliver projects and programmes all around the country.
Strategic partnerships lie at the core of our business, and we pride ourselves
on developing long term relationships with our clients to become their Trusted Advisor.
We have established our reputation for delivering complex projects, programmes and portfolios across a range of sectors, with a particular specialism in specialist engineering, manufacturing and infrastructure projects in live and regulated environments. We have a strong track record of delivery, leading diverse multidisciplinary project teams to deliver complex developments for our valued clients. Our focus is to consistently deliver projects which are on time, on budget, that are affordable to run, and meet the agreed objectives of multifarious stakeholders.
At 3PM our approach to managing projects is based on promoting positive behaviours which bring out the best in the teams we work with to add value. We combine this with our industry expertise and strategic project vision throughout the project lifecycle to achieve your desired result.
Our individuals are carefully selected to match our ethos and culture and are trained to think intuitively to understand the key project drivers and challenges faced by our clients.