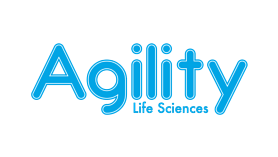 Agility Life Sciences
We are an award-winning formulation development CDMO, focussed on accelerating your milestones and futureproofing your products.
Futureproof your formulations, fast.
We develop formulations to give badly behaved molecules the best chance of success in preclinical studies, and enable them to be accelerated to clinic or commercialisation.
Our "Fast Futureproof Formulations" approach means that before we embark on a development project, we consider:
- The molecule: What are the properties of the molecule which we need to formulate around/out (for example, poor solubility and/or permeability)?
- The endgame: Where does the client want to take the product. e.g. GLP tox, Phase I, commercial? What is the target product profile?
- The imminent studies: What are the timelines, doses and route(s) of administration?
- The species: What are the dosing volumes? What are the restrictions on format and/or excipients?
Then, rather than conducting generic screens which waste time, money and precious API, we develop formulations to overcome the problematic properties of the molecule,
Our formulations specialisms include oral, ocular, intravenous, intranasal, topical and subcutaneous products.
We develop and manufacture formulations to meet the needs of our clients including:
• Overcoming solubility and permeability issues.
• Immediate, controlled and sustained release.
• Formulations and analytical methods suitable for preclinical safety and efficacy studies, including GLP tox studies.
• Clinical and commercial prototypes.
• Reverse engineering of existing products.
Contact us at
[email protected]
to find out how we can help accelerate your milestones and futureproof your products.