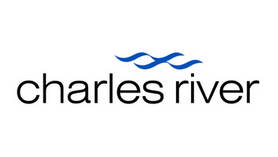 Charles River
At Charles River our focus is always on anticipating tomorrow's drug development needs today and this is why we have invested in the tools, talent and capacity to further the new frontier of cell and gene therapy development.
We can support your cell and gene therapy programs every step of the way, from early discovery, manufacturing of viral vectors, plasmid and autologous/allogenic cells, toxicity/toxicology studies, to analytical release testing of your cell line characterization, biosafety and potency testing.
Our global footprint, team of experienced professionals and unsurpassed portfolio of integrated services are dedicated to supporting you to help get your product to patients faster.
Cell and Gene Therapy Acquisitions
Committed to collaboration and support for our cell and gene therapy clients, we are proud to have integrated Cobra Biologics, Cognate BioServices, Vigene Biosciences, Hemacare, Cellero, Distributed Bio, and Retrogenix into Charles River.
With the benefit of a shared quality system, faster internal technical transfer, and process crossover between teams helping to reduce program bottlenecks and providing a seamless experience, we are now uniquely positioned to help our clients accelerate and achieve critical development goals from discovery to commercialisation.