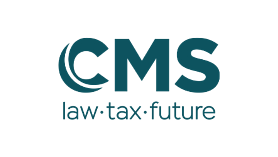 CMS Cameron McKenna Nabarro Olswang LLP
Company Description (Long) With more than 300 lawyers, patent attorneys, scientists and academics' globally, we understand the scientific and commercial as well as the legal imperatives affecting life sciences & healthcare businesses. We work with and have established long-term relationships with the top 100 life sciences & healthcare companies in the areas of pharmaceuticals, medical devices, biotechnology, agriculture and food, including the top 20 global pharmaceutical companies and nine out of the top ten global medical device companies.
Our experts, many of whom have worked in-house in your sector, have developed a shared capability in the areas of pharmaceuticals, biotechnology, medical devices and diagnostics. We regularly advise our clients on their day-to-day operational needs such as support with advertisement and promotion of medicine, public sector procurement, pricing and reimbursement, patent enforcement, commercial and clinical trial agreements as well as regulatory advice. Equally, when you need life sciences & healthcare specialist advice for strategic agreements, planning a corporate transaction or embarking on litigation (whether product liability or otherwise), we have a team that is well versed in the industry issues to help you.