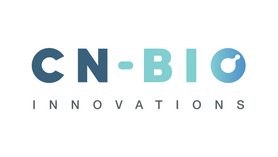 CN Bio Innovations
Driven by the fact that drug discovery efforts fail when pre-clinical models neglect to predict human responses, CN Bio's mission is to transform drug discovery by developing disruptive solutions that optimise the accuracy and efficiency of bringing new medicines to market. The company's vision is to develop the most complete model of the human body in the laboratory.
Leveraging more than a decade's experience within organ-on-a-chip R&D, we provide Systems and Services that enable researchers to derive clinically translatable data from advanced in vitro human models in just weeks.
By rapidly predicting the effects that potential therapeutics will have on human organs ahead of clinical trials, researchers can fast-track improvements to maximise the chance of success.
CN Bio systems use technology licensed from collaborators at the Massachusetts Institute of Technology (MIT) and Vanderbilt University. These include the PhysioMimix™ OOC Microphysiological System, which offers a unique combination of 3D cell culture and microfluidic flow that turns human cells into tissues for single or multi-organ studies.
The headquarters are strategically located at Cambridge Science Park, to support research collaborations with industry and academia in the leading UK life sciences hub.