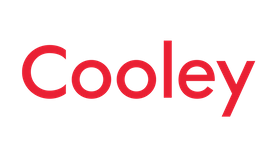 Cooley (UK) LLP
With more than 35 years representing life sciences clients, Cooley has been at the forefront working alongside leading life sciences companies across the globe. Our clients include both high-growth and mature companies as well as entrepreneurs, venture capitalists and financial institutions. We represent more than 1,200 life sciences companies and medical technologies companies worldwide.
Cooley is widely known as the premier life sciences firm. We are the #1 ranking firm in the representation of U.S. issuer-side life science IPOs since 2000 per IPO Vital Signs. Cooley has been involved with hundreds of transactions across various technologies and stages of product development and are widely recognized as best-in-class in handling corporate partnering and licensing transactions. We have handled more than 750 M&A transactions since 2009 and understand unique structuring issues for life sciences companies, including milestone structures, contingent value rights and option structures.
We have over 60 patent lawyers and agents with advanced life science degrees and our team includes a leading group of health care and life sciences regulatory lawyers. Our London office is comprised of 55 lawyers, including leading life sciences practitioners, who advise established and high-growth companies and investors in mergers and acquisitions, corporate finance, securities transactions, life sciences corporate partnering and licensing transactions, life sciences regulatory advice and private equity and venture capital financings. The team in London also engages in matters involving intellectual property, technology transactions, data protection and privacy, employment, UK and EU competition and insolvency.