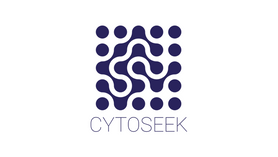 CytoSeek Ltd
CytoSeek's mission is to deliver transformative cell therapies for cancer patients using our precision membrane engineering platform technology.
The company was founded by Professor Adam Perriman, Dr Tom Green, and Dr Ben Carter, having developed the technology at the University of Bristol.
CytoSeek is now engaged in proof of principle studies for multiple AMBPs in combination with immune cells, and is seeking to enhance cell therapies against solid tumours.