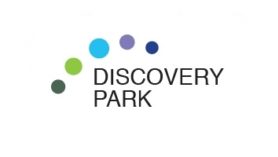 Discovery Park Ltd
Around an hour from London, Discovery Park is a 200 acre science and technology park for the life science, pharmaceutical, biotechnology, and technology sectors.
With unrivalled infrastructure, the site was originally developed by Pfizer as one of the largest research and development facilities in Europe.
The world-class facilities include specialist research and development laboratories and office space, wrap round business support and a welcoming and collegiate community. Further support can be found in Discovery Park Ventures, which invests in exciting early-stage companies at start-up to help them leverage non-dilutive funding.
One of only six Life Science Opportunity Zones, Discovery Park is home to over 160 companies, employing around 3,500 people. The unique environment provides an opportunity to locate and grow your business from start up through to manufacture.
The built space equates to 1.6 Million sq ft and consists of -
• 50,000 sqft of wet lab incubation space
• Pharma Quality Research and development laboratories
• Specialist niche manufacturing facilities
• Commercial office space
• Warehouse solutions
• Advance Manufacturing Space (in development)
• Barclays Eagle Lab - providing coworking space, mentors and learning tools, events and a growth programmes for ambitious entrepreneurs and businesses.
Discovery Park is home to a wide range of UK registered start-ups and scaling businesses and international companies. The science and technology community includes Pfizer, Cummins, Viatris, Concept Life Sciences, Transpharmation, Canterbury AI, Visusnano, Psyros, Unilabs Tork Bioanalytical Solutions and LGC
The park benefits from excellent transport links connecting the site to Europe and beyond. The new train station at Thanet Parkway, just a couple of miles from Discovery Park will ensure a journey time of an hour from St Pancras.
Discovery Park welcome enquiries from all Science and technology based businesses, particularly those with an interest in neuroscience, digital health and industrial biotechnology.