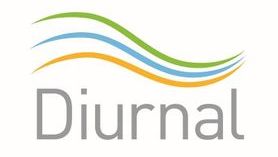 Diurnal Group PLC
Diurnal is a European, UK-headquartered specialty pharma company dedicated to developing hormone therapeutics to aid lifelong treatment for rare and chronic endocrine conditions.
It is committed to addressing major unmet clinical and patient needs in hormone replacement, initially by developing and marketing products for the rare orphan diseases Congenital Adrenal Hyperplasia and Adrenal Insufficiency; supported by a specialised, valuable pipeline of product opportunities for the improved treatment of hypogonadism, hypothyroidism and other endocrine disorders, aimed at improving patient outcomes and lives.
Diurnal's expertise and innovative research activities focus on circadian-based endocrinology (mimicking the body's natural hormone levels), yielding novel product candidates being trialled in patients prior to the submission of marketing authorisation applications.
Our knowledge of physiology and our unique approach of developing circadian-based products utilising approved drug substances, enable us to focus on optimising therapeutic performance, principally by altering the drug delivery modality and treatment regimes. This approach also enables Diurnal to significantly de-risk its product development programmes, avoiding the need for much of the pre-clinical development activities and thereby enabling new therapies to be available for patients more quickly.
Diurnal's product exclusivity is based around specific orphan drug designations, patents and know-how of matching drug delivery solutions to clinical needs.