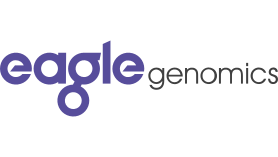 Eagle Genomics Ltd
Eagle Genomics innovates at the intersection of biology, data sciences and bioinformatics to develop technical solutions and enterprise information architecture for the microbiomics and genomics era.
Eagle's knowledge discovery platform, the e[automateddatascientist], uses machine learning to transform raw data into actionable insights that drive scientific decision making, enabling companies to make more credible scientific claims, enhancing R&D processes and brand perception.
Eagle's smart data management solutions and unique expertise gives access to insight that enables quick assessment of product potential, mitigates risks and reduces time to market at many global life sciences companies across industries including pharmaceutical, biotechnology, crop science, personal hygiene and animal health.