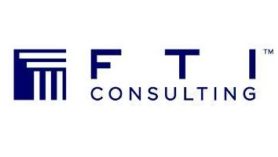 FTI Consulting
FTI Consulting, Inc. is an independent global business advisory firm dedicated to helping organisations manage change, mitigate risk and resolve disputes.
Individually, each practice is a leader in its specific field, staffed with experts recognised for the depth of their knowledge and a track record of making an impact. Collectively, FTI Consulting offers a comprehensive suite of services designed to assist clients across the business cycle – from proactive risk management to the ability to respond rapidly to unexpected events and dynamic environments.
Our EMEA offices include: Belgium, Denmark, France, Germany, Ireland, Netherlands, Spain, United Kingdom, Qatar, U.A.E. and South Africa.