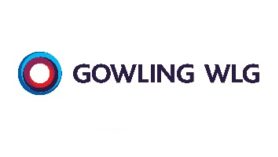 Gowling WLG (UK) LLP
Gowling WLG is a international law firm created by Gowlings and Wragge Lawrence Graham & Co. With more than 1,400 legal professionals across 18 cities worldwide we're positioned to help you rise to the challenges you face.
Doing business in the life sciences industry can be challenging. That's why you need lawyers who not only know the sector, but can interpret the complex scientific information, understand your objectives, and help you to realise the short- and long-term commercial opportunities driving your business and your industry.
It's this depth of life sciences experience that distinguishes Gowling WLG from the rest. Gowling WLG are a team that's truly international, with nearly 200 life sciences professionals based in offices around the world. They make things happen, deliver value and guide you through every stage of your products' and company's lifecycle.
From biotech start-ups and research organisations to large pharmaceutical companies, we act for a wide range of entities in the sector and advise on the full range of legal issues. Many members of our team hold advanced scientific academic degrees and have worked in the life sciences industry, which enables us to understand the opportunities, technicalities and challenges involved and use them to your advantage.