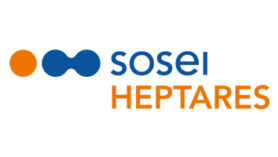 Heptares Therapeutics Ltd
Sosei Heptares is an international biopharmaceutical group focused on the design and development of new medicines originating from its proprietary GPCR-targeted StaR® technology and Structure-Based Drug Design platform capabilities. We are advancing a broad and deep pipeline of partnered and in-house drug candidates in multiple therapeutic areas including neurology, immuno-oncology, gastroenterology, inflammation and rare/specialty diseases.
Our partners and collaborators include AstraZeneca, Allergan, Pfizer, Novartis, PeptiDream, Kymab, Daiichi-Sankyo, MorphoSys, Orexia, Inexia and Fujifilm. We are headquartered in Tokyo, Japan, with state-of-the-art R&D facilities in Cambridge, UK. "Sosei Heptares" is the corporate brand of Sosei Group Corporation, listed on the Tokyo Stock Exchange (ticker: 4565).