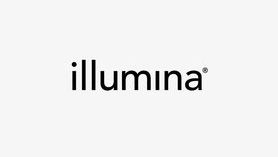 Illumina UK
At the most fundamental level, we enable our customers to read and understand genetic variations. We strive to make our solutions increasingly simple, more accessible, and always reliable. We are the leading developer, manufacturer, and marketer of life science tools – sequencers and assays - and integrated systems for large-scale analysis of genetic variation and function.
Founded in 1998, Illumina started as a manufacturer of microarrays – a chip consisting of a small glass plate, similar to those used to make computer microchips. DNA microarrays are used to determine whether the DNA from an individual contains a mutation in genes.
Moving into the sequencing space was the next step for Illumina and a transformative one for the organization. In 2006, with the acquisition of Solexa, a then small sequencing technology company, Illumina rapidly established itself as a market leader, with the steadfast commitment to drive down the cost of genomic sequencing.
By 2014, Illumina took significant steps towards becoming a global leader in clinical diagnostics, including screening of genetic abnormalities and the broadest non-invasive prenatal test available today. We've transformed from Research Use Only (RUO) prior to 2014 to present, where half of our business is clinically focused.