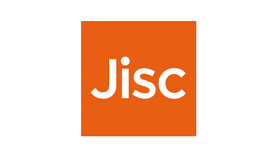 Jisc
Since 1984, the Janet network has the been the world's highest capacity private fibre network dedicated to digital research. As a National Research & Education Network (NREN), Jisc delivers the underpinning network and cyber-security infrastructure relied on by all UK research-intensive universities and national research facilities.
For nearly 40 years this private community of members have worked with government funders (e.g. UKRI), an international community of NRENs, and hardware/software providers to develop solutions fit to the complexity of digital research infrastructure.
18 million users rely on the Janet Network to stay connected. Whoever you want to collaborate with, Jisc has reliable, secure connectivity covered.
• Capacity - exchange vast amounts of data in seconds - Janet currently carries three petabytes of data each day
• Scalability – whether you are a research-intensive organisation connected from 1Gbits to 100Gbits/s.
• Global reach – 600+ direct peerings to key education and research network facilities and cloud providers (including Amazon, Microsoft, Google and Apple), key content providers (BBC, Facebook, Netflix, Akamai) as well as supporting international collaborations
• Secure - built-in, world-class cyber security protection - all Janet IP connections include DDoS mitigation and protection by our computer security and incident response team (CSIRT)