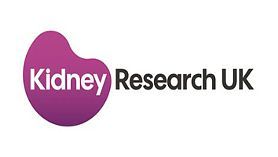 Kidney Research UK
Kidney Research UK is the largest charity dedicated to kidney research in the UK. Our vision is to free lives from kidney disease.
We fund research into all aspects of kidney disease – from understanding the condition, to how we can prevent and treat it. We want to discover better, kinder treatments.
Research has given us life-saving kidney transplants, dialysis machines that filter blood when the kidneys fail, and drugs to keep us going. But these treatments come at a cost. They can be gruelling, confining, relentless. A transplant is not a cure, they rarely last a lifetime.
Kidney disease still affects three million people in the UK. One million of those don't know they are at risk.
And kidney failure is rising, as are factors contributing to it, such as diabetes and obesity. That's why our work is more essential than ever.
Research is what we do. It is the only way to discover future preventions, treatments and cures. It is vital to keep our loved ones safe.
We're here to be heard, to make a difference, to change the future.
Kidney disease ends here.