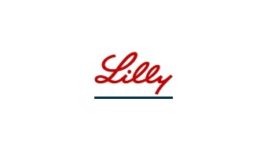 Lilly UK
Lilly UK provides research and development, manufacturing and commercial operations on behalf of Eli Lilly & Company a major US pharmaceutical manufacturer.
As one of the top UK pharmaceutical companies, Lilly UK is dedicated to creating and delivering innovative pharmaceutical health care solutions that enable people to live longer healthier and more active lives.
Lilly's research priorities are aligned with significant UK health needs including diabetes, heart disease, mental health and cancer. They focus on developing personalised, tailored therapies, using the latest scientific advances. Lilly UK believes that by identifying those patients most likely to benefit from their medicines, they'll improve the outcomes they're looking for in the most cost-effective way. Developing a new medicine is costly and time-consuming taking between 12 to 15 years and costing £550 million.
Lilly UK medicines treat diabetes, cancer, schizophrenia, depression, bipolar disorder, attention deficit hyperactivity disorder, erectile dysfunction, and other life-threatening and life-changing illnesses.