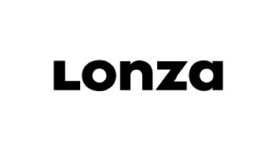 Lonza Biologics plc
As a worldwide leader supplying the pharmaceutical and biotechnology industries with biopharmaceuticals, Lonza furnishes seven different markets with state-of-the-art products, services, and research. Our customers range from professionals within the pharmaceutical, biotechnology, academic, and government research industries to manufacturers of consumer and health products, distributors, formulators, and service companies.
Lonza's Seven Markets:
BioResearch: Offers groundbreaking research and quality control laboratory testing systems that include tools for microbial detection tests.
Pharma & Biotech: Provides emerging and established innovators of novel therapeutics with manufacturing expertise, advanced technologies, and high-quality products.
Nutrition: Creates branded, scientifically proven ingredients for human and animal nutrition.
Microbial Control: Provides solutions for healthy homes and workplaces with products ranging from sanitizers to industrial preservation, as well as wood and water treatment products.
Agriculture: Offers the custom manufacturing of active ingredients and agrochemical intermediates for agrochemical companies.
Materials Science: Supports many materials science industries with valued products and services.
Personal Care: Manufactures unique products and services to meet personal care development needs
Headquartered in Basel, Switzerland, Lonza is a global leader in the production and support of active pharmaceutical ingredients, both chemically and biotechnologically, as well as in microbial control. Our Microbial Control division provides innovative, chemistry-based solutions that destroy and selectively inhibit the growth of harmful microorganisms. As a top supplier for the pharmaceutical, healthcare, and life sciences industries, Lonza fuels the possibility of scientific discovery and improves the quality of everyday life.
Lonza has built its reputation on extensive high quality products, groundbreaking research, innovative services, and steadfast traditions. Since 1897, we've combined Swiss tradition with global experience, adapting our offerings to meet your evolving needs and to keep pace with changing technologies.
Throughout our history, we've maintained a strong culture of performance and results. At Lonza, we believe that when you are working to develop treatments, to discover cures, and to enhance lives, you need a partner and supplier you can trust. We are committed to being that partner.