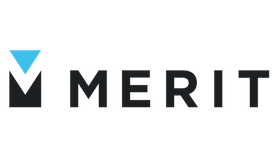 Merit
Northumberland-headquartered Merit - the UK's leading industrialised construction and digital manufacturing specialist - is focused on providing a superior solution to building bioscience facilities quicker, at a fixed price and with zero carbon emissions in operation.
Utilising advanced 4D BIM technology and a product-based approach, Merit delivers high-quality facilities with 75-90% Pre-Manufactured Value, in a third of the time compared to traditional methods of construction.
Merit's offering is ideal for any facilities with requirements for superior infection control and high containment (including biocontainment) such as advanced therapies, as well as vaccine manufacture.
Merit is a trusted expert in its field, delivering an impressive portfolio of high containment facilities, including the new mRNA Centre of Excellence for the Centre of Process Innovation (CPI) and Piramal's ADC manufacturing facility expansion. In 2022, Merit completed phase 1 of the UK's first purpose-built CAR-T cell manufacturing facility for Autolus Therapeutics in only 17 months, with validation only taking 8 days!