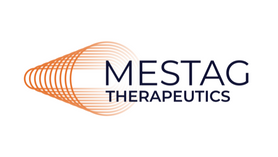 Mestag Therapeutics Limited
Mestag Therapeutics is an immunotherapy company harnessing new insights into fibroblast-immune interactions to develop impactful treatments for patients. We are progressing a pipeline of sophisticated first in class antibodies designed to improve the lives of patients with cancer and inflammatory disease. Together with our collaboration partner Janssen Biotech, Inc. we are also identifying novel targets for future therapies.
Our founding investigators comprise global experts in inflammatory disease, cancer, computational biology and fibroblast biology from the University of Oxford, Brigham & Women's Hospital, Harvard Medical School and Cold Spring Harbor Laboratory. We are supported by leading life science investors SV Health Investors, Johnson & Johnson Innovation – JJDC, Inc., Forbion, GV (formerly Google Ventures) and Northpond Ventures.
Mestag is headquartered in Cambridge, UK, and in 2021 was recognized on the Fierce 15 list of innovative biotechnology companies.