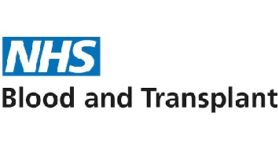 NHS Blood and Transplant
The Clinical Translation Partnerships (CTP) was established in 2010 to support scientists bringing new cellular therapies into clinical practice. NHS Blood and Transplant (NHSBT) has considerable experience in supporting cell based therapies and expertise in all areas of practice including consent, procurement, manufacture release and distribution of clinical grade cellular products
As part of NHSBT, CTP has access to:
1.Multiple established stem cell immunotherapy departments licensed to procure process, store and distribute clinical grade products.
2.Access to 38 GMP clean rooms equipped with technology for cell separation/purification, cell expansion and cryostorage.
3.QC laboratories equipped and in –house QPs to allow comprehensive release testing of cell therapy products
4.GMP Cryostorage facilities for long-term storage of clinical grade cellular products.
5.Established quality systems and internal qualified persons (QP) to release Advanced Therapy Medicinal Products
6.Comprehensive distribution network covering all areas of the UK.
CTP is able to offer fully licensed services and expertise to assist in optimising and conversion of research protocols into GMP compatible processes. In addition we are able to support clinical grade production, release and final delivery to patients' inline with HTA and MHRA requirements.