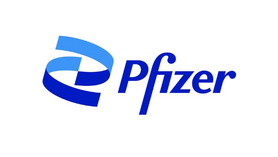 Pfizer UK
Good health is vital to all of us, and finding sustainable solutions to the most pressing healthcare challenges of our world cannot wait. That's why we at Pfizer are committed to applying science and our global resources to improve health and wellbeing at every stage of life. We strive to provide access to clinically effective and affordable medicines and related healthcare services to the people who need them.
We have a leading portfolio of products and medicines that support wellness and prevention, as well as treatment and cures for diseases across a broad range of therapeutic areas; we have an industry-leading pipeline of promising new products that have the potential to challenge some of the most feared diseases of our time, like Alzheimer's disease and cancer.
To ensure we can continue to deliver on our commitments to the patients, customers and shareholders who rely on us, we are focused on improving the way we do business; on operating with transparency in everything we do; and on listening to the views of all of the people involved in healthcare decisions. Through working in partnership with everyone from patients to healthcare providers, managed care organisations to world governments and non-governmental organisations, our goal is to ensure that people everywhere have access to innovative treatments and quality healthcare.