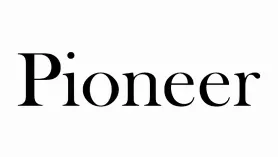 Pioneer Group
Pioneer Group's mission is to help life sciences and high-tech businesses thrive in tackling human and planetary health challenges. Across the UK and Ireland, Pioneer leads the way in integrating the provision of mission-critical real estate, venture building and venture investment.
Since 2003 its connected cluster model has provided powerful sector-specific, business-focused ecosystems in which businesses are more likely to succeed.
Real Estate
As a leading developer and operator of life science and high-tech campuses, Pioneer Group manages over £1 billion of real estate (over 4 million square feet) in 12 leading innovation locations across the UK and Ireland. Pioneer's campuses offer a range of flexible, specialist laboratories, industrial and office space to support scientists, technologists, engineers and entrepreneurs on every step of the innovation journey from R&D to manufacturing. Pioneer's campuses are home to organisations ranging from start-up to multi-national.
Venture Building and Venture Investment
Pioneer Group delivers the most comprehensive suite of accelerator and venture building activity across the UK and Ireland, helping founders to transfer cutting-edge discovery into visionary ventures that scale. Pioneer's in-house team supports start-ups and scale-ups while partnering with organisations such as Innovate UK, AbbVie, Astellas, Academic Health Science, Networks and many of the UK's strongest universities.
Pioneer also backs game-changing, early-stage life science companies with investment from its venture capital funds, alongside ongoing mentoring and assistance. The focus is on funding the most promising companies graduating from Pioneer's venture building programmes and/or based at its campuses. Since 2015, Pioneer has supported over 80 early-stage ventures that have raised over £200m.
Ecosystem
Pioneer Group has curated a trusted community of 1000+ experts, mentors, venture partners, corporates, clients and Accelerator alumni, operating in the most exciting areas of life sciences and high-tech innovation.
Pioneer supports companies with access to capital, mentoring, finding customers, hiring talent, choosing the right infrastructure, and much more. It leverages cross-sector collaboration through a wide-ranging events programme, a dedicated online networking platform, and personal introductions to key contacts within the wider collective.
BioCity Nottingham - The CRO collective
Website: https://thepioneergroup.com/locations/biocity-nottingham
Contact:
[email protected]
BioCity Glasgow - The Nucleus of Biotechnology
Website: https://thepioneergroup.com/locations/biocity-glasgow/
Contact:
[email protected]
Cherrywood Campus - Silicon docks for life sciences
Website: https://thepioneergroup.com/locations/cherrywood-campus/
Contact:
[email protected]
Colworth Science Park - The future of Food and Drink
Website: https://thepioneergroup.com/locations/colworth-science-park/
Contact:
[email protected]
Kent Science Park - Defining the Future of Agritech Innovation
Website: https://thepioneergroup.com/locations/kent-science-park/
Contact:
[email protected]
MediCity Nottingham - The home of MedTech
Website: https://thepioneergroup.com/locations/medicity-nottingham/
Contact:
[email protected]
Wilton Centre - The base for Biomanufacturing
Website: https://thepioneergroup.com/locations/biocity-nottingham/
Contact:
[email protected]
Edinburgh Technopole - Scotland's animal health and life sciences cluster
Website: https://thepioneergroup.com/locations/edinburgh-technopole/
Contact:
[email protected]
Cardiff Edge - A dynamic life science campus
Website: https://thepioneergroup.com/locations/cardiff-edge/
Contact:
[email protected]
Hexagon Tower - The next generation of Chemical Manufacturing
Website: https://thepioneergroup.com/locations/hexagon-tower/
Contact:
[email protected]