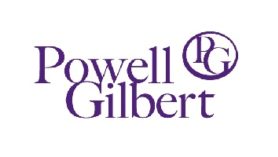 Powell Gilbert LLP
Powell Gilbert LLP is recognised as one of the UK's leading specialist Intellectual Property law practices. We have attracted many fine lawyers, produced exceptional work for valued clients, and built an outstanding reputation in our field.
We formed Powell Gilbert to make a total commitment as a firm to the field of IP law.
We know IP inside out – we have to. It's central to everything we do. We pride ourself on our expertise, our effectiveness, our knowledge, our results in IP.
The field is rapidly growing, increasingly complex, fast-changing and ever-more commercially critical. It is, we believe, the most exciting field of law, and one that deserves and demands undiluted attention and focus. We offer legal services across the entire field of IP, including patents, trade marks, copyright, designs and confidential information.