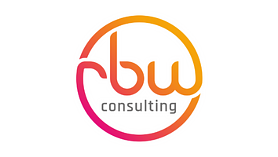 RBW Consulting
RBW Consulting is a life sciences talent and strategic consultancy with purpose.
Founded in 2007 and operating in the US, UK and Europe, its full-service offering spans four distinct practices - Therapeutics, Vendor Services, MedTech, and Technology. By giving clients the people, insight and networks to innovate and scale, its teams are able to help life sciences businesses change the world.
As well as being extremely proud of its role in helping companies deliver better health and wellbeing outcomes for patients, RBW Consulting also gives back by playing an active role in directly funding initiatives that support better health and wellbeing.
Everything it does is delivered through what it calls Human Intelligence (TM) – a way of working that defines everything from its structure, people, network, and team.