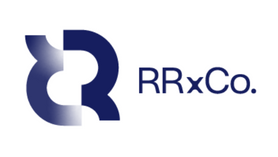 RRxCo
RRxCo, a global innovative life science consultancy firm headquartered in the United Kingdom, has established itself as a specialist provider of end-to-end solutions to support Biotechnology start-ups to established Pharmaceutical Manufacturing and Clinical Research Organisations to achieve and maintain regulatory readiness.
Their passion for innovation, collaboration, integrity and an unwavering commitment to delivering high-quality simple solutions has propelled them to work with life-altering organisations. They are a partnership organisation and provide Quality & Audit Services, Technical Training and Search & Selection recruitment.
The reasons why life science organisations partner with RRxCo is they have a comprehensive and pragmatic range of services whilst remaining flexible ensuring a fit for purpose solution is provided. They have extensive experience and expertise in Technical Operations including Quality Assurance, Quality Control, CMC and Strategic Operations. Rapid response and delivery is imperative to success of any project but not at the detriment of the values they live by; Passion, Collaboration, Integrity, Innovation and Simplicity.
Quality and Talent stem right from our Co-Founders; one with over 3 decades of Quality experience in the Bio-Pharmaceutical industry. The other with over 12 years of experience building life science organisations from entry-level to the C-Suite within Technical Operations.