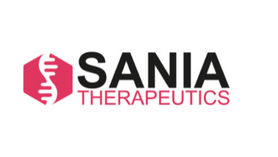 Sania Rx Ltd
Sania Therapeutics is an innovative new biotechnology company aiming to revolutionise the treatment of neurological diseases by developing the next generation of nervous system therapies. Sania's therapies will treat neurological disorders by correcting abnormal electrical activity of neural circuits via a combination of engineered adeno-associated viral (AAV) vectors and chemogenetics.
Our proprietary technology platforms will initially deliver treatments for neuromuscular and neuromotor diseases with the plan to expand to into further indications in the near future.​
Sania is located in a purpose-built laboratory in Hammersmith, London, UK.