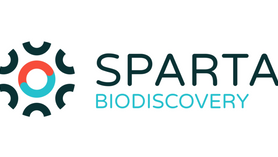 SPARTA Biodiscovery
SPARTA Biodiscovery is an Imperial College London spin-out commercialising the SPARTA® (Single Particle Automated Raman Trapping Analysis) technology.
SPARTA Biodiscovery delivers a paradigm shift in the characterisation of nanoformulations, including drug-based therapeutics, using the proprietary SPARTA® technology. SPARTA® supports the automation of single particle analysis to yield chemical and structural information of the nanoformulation to elucidate features such as drug loading, nanoparticle composition, heterogeneity and stability.
SPARTA Biodiscovery aims to enable development of nanoformulations for next-generation therapeutics, including novel cancer and gene therapies and vaccines, to allow quicker patient access to improved and safer technologies. The SPARTA® benchtop instrument will be available soon, with SPARTA Biodiscovery providing early access to the power of the SPARTA® system through analytical services to support research, process development and quality control of next-generation nanomedicines.