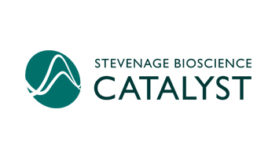 Stevenage Bioscience Catalyst
Stevenage Bioscience Catalyst (SBC) is a leading location for companies to develop and commercialise cutting edge advanced therapeutics. One of the key areas of focus is cell and gene therapy technologies and the Campus is at the centre of the largest cluster within Europe.
The Campus is also home to major organisations including GSK, the Cell & Gene Therapy Manufacturing Catapult, LifeArc and GE alongside a growing cluster of academics and start-up companies which together have raised over £1bn in funding.
Located within the golden triangle and the academic centres of London, Cambridge and Oxford, it is therefore ideally positioned for the translation and scale-up of cutting edge innovation.
For more information, please go to www.stevenagecatalyst.com or contact us at
[email protected]
For more information, please go to www.stevenagecatalyst.com or contact us at
[email protected]