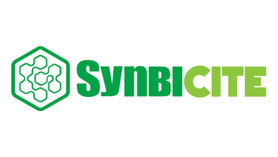 SynbiCITE
Based at Imperial College in London, SynbiCITE is the Innovation and Knowledge Centre (IKC) for Synthetic Biology funded by the UK Research Councils, EPSRC and BBSRC, and Innovate UK.
SynbiCITE is the UK's national centre for the commercialisation of synthetic biology. The prime objective of SynbiCITE is to accelerate and promote the commercial exploitation of synthetic biology research and technology. SynbiCITE's role as a nucleating point for this rapidly emerging industry is designed in time to deliver sustained and substantial benefits to the UK economy.
SynbiCITE is a unique collaboration of the UK's leading academic institutions and industrial partners, ranging from start-ups to large multinational companies, and supporting organizations including the Northern Ireland, Scottish and Welsh Regional Governments and the Greater London Authority.
SynbiCITE is one of seven IKCs set up to nucleate new industries, by closing the gap between scientific research and its commercial exploitation. IKCs are a key component of the UK's approach to the commercialisation of emerging technologies through creating early stage critical mass in an area of disruptive technology. SynbiCITE was set up in 2013 with a £28 million commitment over 5 years comprising of grants from Engineering and Physical Sciences Research Council (EPSRC), Biotechnology and Biological Sciences Research Council (BBSRC), Innovate UK and its industrial and academic partners.
SynbiCITE and its partners, across the UK and globally, are committed to developing this technology through responsible innovation, which encompasses ethical, societal and environmental considerations.