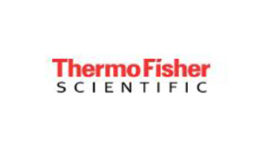 Thermo Fisher Scientific
Thermo Fisher Scientific is the world leader in serving science. Our mission is to enable our customers to make the world healthier, cleaner and safer. We help our customers accelerate life sciences research, solve complex analytical challengers, improve patient diagnostics, deliver medicines to market and increase laboratory productivity. Through our premier brands – Thermo Scientific, Applied Biosystems, Invitrogen, Fisher Scientific, Patheon and Unity Lab Services – we offer an unmatched combination of innovative technologies, purchasing convenience and comprehensive services.
PPD, part of Thermo Fisher Scientific, provides clinical development and analytical services that enhance customer innovation and productivity. Utilizing patient-centered strategies and data analytics, we cover multiple therapeutic areas and include early development, all phases of clinical development, peri- and post-approval, patient recruitment, investigator sites and comprehensive laboratory services.
Thermo Fisher Scientific also provides industry leading CDMO services as well as clinical trial solutions. With more than 65 locations around the world, we provide an end-to-end drug development offering to companies of all sizes that includes API, Biologics, Plasmids, Viral Vector Services, Early and Late Phase Development, Clinical Trial Solutions, Logistics Services and Commercial Manufacturing. Thermo Fisher is a trusted partner for every step in the drug development journey with unrivalled quality, reliability and expertise.