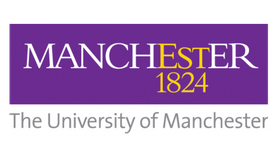 University of Manchester
The University of Manchester is part of the prestigious Russell Group of universities and highly respected across the globe as a centre of teaching excellence and research innovation and discovery.
With 25 Nobel Prize winners among our current and former staff and students, the University of Manchester has a history of world firsts, with our impact ranging from splitting the atom to giving the world graphene.
Their outstanding facilities and wide range of undergraduate, postgraduate and CPD courses make it one of the most popular universities with students in the UK and internationally.
The University of Manchester is proud to have the largest alumni community of any campus-based university in the UK, with more than 500,000 graduates in more than 190 countries around the world.
Its purpose is to advance education, knowledge and wisdom for the good of society, putting our three core goals of research and discovery, teaching and learning, and social responsibility at the heart of everything we do.