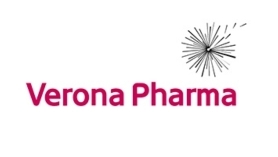 Verona Pharma Plc
Verona Pharma plc is a clinical-stage biopharmaceutical company focused on developing and commercialising innovative therapies for the treatment of significant unmet medical needs. The Company is evaluating its first-in-class product candidate, ensifentrine, in Phase 3 trials for chronic obstructive pulmonary disease (COPD). It also has potential applications in COVID-19, cystic fibrosis, asthma and other respiratory diseases.
If successfully developed and approved, ensifentrine has the potential to be the first therapy for the treatment of respiratory diseases that combines bronchodilator and anti-inflammatory activity in one compound.
Verona Pharma is incorporated in the United Kingdom and has its principal office in central London. Verona Pharma is traded on the NASDAQ stock exchange under the symbol VRNA.