Annual Supporter Spotlight: RBW Consulting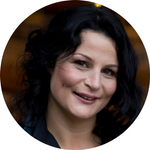 This week, BIA is pleased to announce RBW Consulting as our newest Annual Supporter. Read this blog by Emma Thorp, Chief Commercial Officer to learn more!
---
Q: Tell us about RBW and your vision
RBW Consulting is a proudly B Corp certified life sciences recruitment and search consultancy with purpose, delivered through what we call Human Intelligence. We help life science businesses change the world by giving them the people, insight and networks to innovate and scale.
Q: What is your greatest achievement thus far?
Over the 15 years we've been in business, we've concentrated on creating an organisational culture rooted in support, transparency and mutual commitment. We lead with our values of insight, integrity and innovation in everything we do. Our greatest achievement is hearing from our stakeholders – whether that is clients, candidates, partners or our own team – that they see that reflected in their experience with RBW.
Q: What have been the biggest challenges?
I think we're all very aware of the talent shortages being experienced by the life science sector, and the impact that could have on innovation and growth if we don't find new ways to expand our overall pool and pipeline of people. Luckily, that's our specialism at RBW, so if anyone is going to help the industry to overcome this challenge, it's us!
Q: What excites you about the UK life sciences sector?
As a global business with a UK-based HQ and strong presence in both the North and South of England, we relish being part of the UK life science community. The UK has long been revered worldwide as a scientific powerhouse in the life science sector, and whilst it is not without its challenges, the UK continues to punch above its weight, delivering ground-breaking discoveries and embracing new ways of working. In particular, the merging of the health and tech worlds is picking up pace, and the potential that this is starting to open up is off the chart.
Q: Why did you join BIA? What did you find most useful about being part of the BIA community?
The BIA team have done an absolutely fantastic job of building a thriving community made up of the brightest and best individuals and teams in the business. The quality of everything – whether that's the events being held, or the materials being produced, is standout and as an organisation that places heavy importance on continual learning, we've found that the BIA goes a long way to meeting the professional development of our teams and building out our industry networks even further.
Q: What made you decide to become an annual supporter?
We're looking forward to having a deeper and more long-term relationship with the association and its membership. That means learning from, but also contributing to, the discourse and action being delivered by this extraordinary community. As a specialist firm, and one that works across a very wide spectrum of companies in life sciences, both in the UK and overseas, we can offer valuable insight, expertise and connections when it comes to people and talent acquisition strategies, and we look forward to continuing to play our part in helping move the industry forward as an annual supporter of the BIA.
Q: If you could invite any scientist or entrepreneur to dinner, who would it be and why?
This is a bit of a personal one. For me, it would be someone like Carol W. Greider. For those who don't know her (though I'd imagine most of your readers would!), she is an American molecular biologist, who received the Noble Prize in 2009, along with Elizabeth Blackburn and Jack W. Szostak for discovering how chromosomes are protected by telomeres and the enzyme telomerase. But it's not just the scientific achievements that make her stand out for me. During her school years, she used to consider herself 'stupid'. In an interview, Greider said that her early school days were really difficult. She performed poorly in standardized tests. She was put in remedial spelling classes but that didn't help her grades either. It wasn't until later that she figured out that she was dyslexic. She has since paid credit to her dyslexia, saying that her "compensatory skills also played a role in my success as a scientist because one has to intuit many different things that are going on at the same time and apply those to a particular problem". As a woman who has also learned to love her dyslexia, it would be wonderful to have a good natter with her about our respective formative years, and how the world looks now from where we are today.
---
To learn more about RBW Consulting, visit www.rbwconsulting.com
More within